The Brenham baseball team is in the state playoffs for the second consecutive year. That's impressive in its own right. To bring home a state title, they're going back to the uniforms that helped them win District 18-4A.
↵
That's right, they're going camouflage.
↵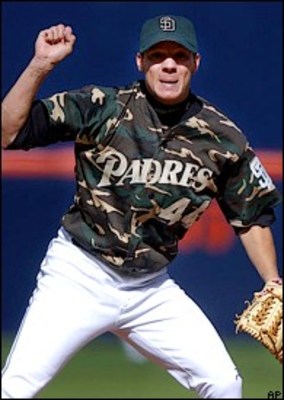 ↵
Look, I'm no Paul Lukas, but I do hope Brenham's unis look better than those Padres duds.